The colors and traditions of the Iberian land await you in Fieracavalli.
About 100 specimens of horses including PRE, Lusitani, Hispano Arabi, will surround you in the Iberian show. Competitions and demonstrations to highlight the attitudes of these breeds, such as the Dressage, the ''Alta Scuola'' and Doma Vaquera, in collaboration with UAIPRE-Unificazione Associazioni Italiane Pura Raza Española, the Association that holds the genealogy book of PRE horse in Italy, and with other associations of the sector that have the intent to promote the Iberian breeds and the disciplines related to them in the name of sport, passion and fun.
The Doma Vaquera is a discipline, which was born in Andalusia as a function of the work with the horse for the control of the bulls in the wild, known as Ganado Bravo in Spain.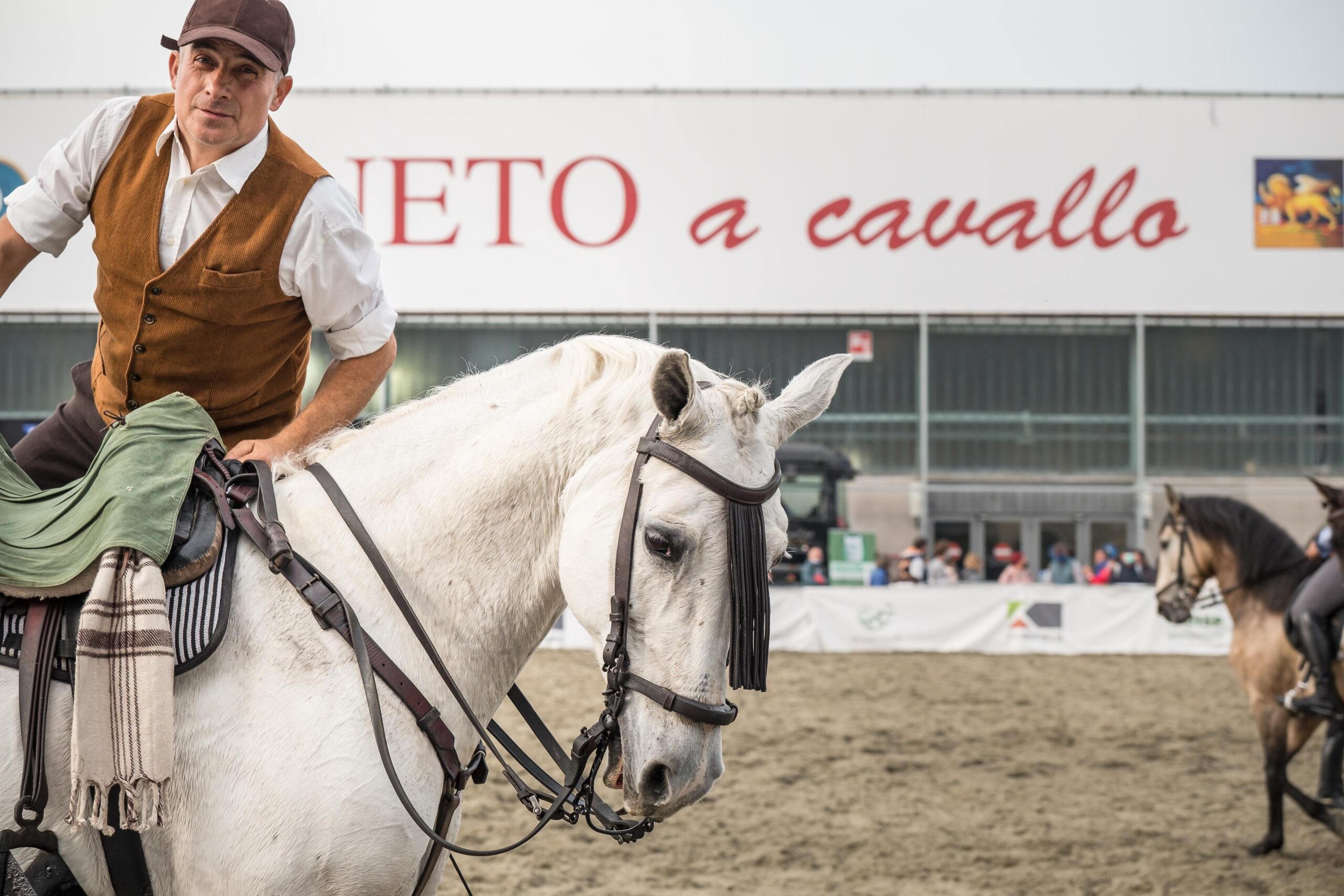 The 124th Fieracavalli is scheduled in Verona 3-6 November 2022.